Instead of flying in and out of a city for a business meeting or conference, more people are taking extra time to indulge in their destinations. You can combine business and leisure in a single trip by simply adding a few days to your itinerary. This allows you to get more out of travel as opposed to old-fashioned business travel. This is what you need to know about the benefits of business leisure trips and the top tips for setting up your next trip right.
What is a Business Leisure Trip?
A business leisure trip, or bleisure trip, is growing in popularity, according to Forbes. This new trend of combining work with pleasure allows you to go away for a conference or corporate travel but stay an extra two or three days to work on a personal vacation. Even though more than 80 percent of Millennials take business leisure trips, more and more people of all age ranges are adding extra days to their business travel for their relaxation. Baby boomers and Generation-X are still using their business trips to sneak in a couple of days of personal travel. The majority of people who go away on business have taken a business and leisure trip at some point.
Destination options abound for the business traveler who adds a few vacation days. Travelers are almost evenly split between taking domestic or international business leisure trips. Popular destinations include New York, London, Los Angeles, Paris, or any other destination your business can take you. Business travelers extend their trips for a range of reasons but primarily to enjoy their destination or convenience in staying over the weekend. Some people even use their trip to explore a neighboring city. Employees in tech take a business leisure trip most often, but the trend is popular regardless of industry.
What are the Benefits of taking a Business Leisure Trip?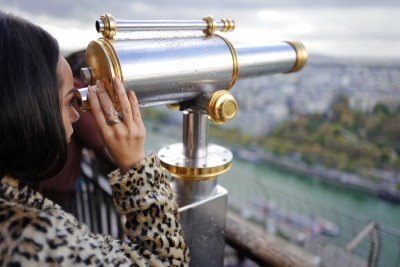 Reduce Official Vacation Time
There are many reasons why people take business and leisure trips together, but one is that it helps people leverage their official vacation time. When you take a business and leisure trip, you can reduce the amount of vacation time you need to take off by strategizing about the way to use weekends and business trips effectively. Try finishing up your company obligations by Friday so that you have the weekend to explore your destination and get back to work on Monday or Tuesday. This way instead of having to use up three or four vacation days, you can leverage your trip around weekends to take one day or even no days off from work. If your business travel is for earlier in the week, you can go ahead of schedule. Work with your company's travel agency to find the cheapest options to strategically use your time and reduce official days off from work.
Increase Employee Satisfaction
Taking more time off can also help you be a better employee. Companies are taking notice of the business leisure trip trend and the benefits for employees as the rise in business leisure trips continues across companies. An increase in corporate travel that combines with travel for fun can lead to less anxiety and stress for employees. Companies even promote bleisure as an employee benefit. Some companies even let you take the family with you, on your dime of course, so that you can use it as a short family vacation. Taking short breaks like when you merge a bit of pleasure with your business work can give you the mental break you need to have more focus and be more productive at work. A happy employee is better for a company's bottom line.
Save Money on Corporate Travel
Combining business and leisure travel can be financially prudent to companies and employees, as both employers and employees can save money on business leisure trips. As an employer, you can save money by flying an employee back on a day that falls outside of the weekend. Airfare on Mondays and Tuesdays tends to be cheaper than Friday or Saturday flights. As an employee, you can leverage discounts provided by corporate travel to your hotel or for your rental car on your extra days. The travel agency your company uses can often use its connections to find packages or reduced prices for travel items. A travel agency can also negotiate lower prices due to the volume of travel they procure that would not apply to individuals arranging their travel. You can typically still use the lower rates travel agencies arrange for your extra days. Work with the travel agency to find your most economical options in terms of dates. They can look into this information for you.
Do Corporate Travel without Stress
Another reason more and more people are combining business and personal vacations is to limit the stress from traveling for the business itself. A part of the stress that comes with traveling for business is the quick turnaround on flights or driving. A business leisure trip lets you take more time getting to and leaving your destination. You can arrive at your business meeting or conference refreshed by going to your destination a day or two earlier and taking in the sights. Likewise, you can decompress from negotiating and running from meeting to meeting by adding a couple of days to the end of your trip. Return to work feeling refreshed. You should especially consider this technique when the business section of your trip is long. Extended business engagements, such as conferences, are psychologically draining. A couple of days before or after could help alleviate stress, especially if you use that time to walk around, go to the spa, or treat yourself as you do on any other vacation.
How Do You Take a Business Leisure Trip?
Learn Company Travel Policies
Before you start making your travel bookings, you need to know exactly what your company requires when combining company money to travel with your expenses. Some companies have official company policies on this type of travel, while other companies only have policies on official corporate travel. Travel agencies know how to work within corporate travel policies. If you are having trouble finding an official policy or would like to know more about the norms of blended business and leisure trips, then ask a travel agent. If the agents regularly book travel for your company, they are likely to know about any guiding policies and book your travel within those confines. If your company does not have an official policy, a corporate-focused travel agent should understand what the norms are for booking that type of travel.
Talk to Your Boss
Have a quick conversation with your boss about the rules and expectations of your mixed-purpose trip, even if you do not need explicit permission to do it. Make sure your plan does not go against formal or informal company procedures. Your boss can also provide you with information for the travel agency or at least point you in the right direction. Do not be afraid of approaching your boss about your plans. It is always a good idea to be upfront. This way your boss knows when to expect you back. More than likely, your manager will see your plans as a good idea to recharge for work, especially if your trip is long, overseas, or high-pressure. Check with your boss if you would like to bring the family.
Know How to Pay
A big part of planning the logistics of a business leisure trip is figuring out how to pay for the separate aspects of your trip. Although your company should pay for the business part of your travels, your vacation time is your financial responsibility. One particular issue is when you want to stay in the same room for the entire duration of your trip. Luckily, many hotels can work around this, but you need to be clear to your hotel about your booking up front. Your travel agent can also keep in mind hotels who have experience in this. The more information your accommodation has about your stay, the easier it is for them to plan accordingly. Let your travel agent handle this part. Issues can also arise from rental cars or other expenses. Know the expectations your company has up front, and you can reduce unexpected expenses later.
Develop an Emergency Plan
Especially for companies without a specific policy on business leisure travel, liability and coverage could be limited during the vacation portion of your trip. This exists in a bit of a grey area. Keep in mind that a corporate travel policy that includes this kind of travel should explicitly detail the company's liability during these arrangements; others may not. Talk to human resources before your trip so that you know what to do. If you become injured or a victim of a crime on your trip, you might need to file an incident report regardless of which portion of the trip it occurred. On the other hand, some companies may place any liability for risk on you. There also might be documents you need to sign regarding risk and liability before travel. Have a clear plan of what you need to do and who to contact in the event of an emergency.
Plan Things to Do
Once you understand the responsibilities of you and your company and the logistics of planning your business leisure trip, you can start finding things to do in the city. Keep in mind the short amount of time you have for your exploits. When you consider the time between business and fun, include any time you might spend networking or having that final dinner with a client. Only plan things during the actual leisure part of your trip so you can focus on your work when you need during the business portion of your trip. You should still have plenty of time to see the sights. Immerse yourself in the culture of your destination, even if it is just a different city in your home state. Every city offers something unique. Find out what that is about an itinerary around it. Planning things out ahead of time is also useful because your corporate travel agency likely has discounts or advice on planning things to do that can help save you money or inspire you for things to do.
Pack Wisely
Just because you are extending your business trip does not necessarily mean you need to bring an additional suitcase. Avoid overpacking for your dual trip by initiating a clear packing strategy. Think about how many days you have devoted to business and how many days you have for personal travel. Consider each activity planned and write a list of all the clothes, shoes, and accessories you need. Take the list and try to think about the same items you can use in different ways. Pick neutral tones so that you can easily go from day to night or re-wear an item from a business lunch during your days off. Black skirts or black trousers can easily be worn an extra day. Limit the number of blazers you take, as these take up a lot of room in your suitcase. Try to bring just one pair of shoes for the business portion of your trip and another pair for your leisure time. Limit yourself to just your carry-on luggage and personal item to avoid pulling luggage all over town.
Combining business with a short vacation is a great way to recharge and take advantage of the benefits you receive as an employee. Whenever you have your next out-of-town trip, just add a few days to your schedule away from the office. Talk to someone at your corporate travel agency, like Chi Chi, LLC to help you figure out the logistics and take care of details before you go. Use this as a guide for your business and leisure travel to get the most out of your trip.